---
---
Cabin as constructed during the process.
Cabin is constructed with southern yellow pine, hauled to Colorado from central Texas.
Yellow pine is heavier and stronger than the spruce, pine and firs available in Colorado.
The treated wood is also yellow pine and it's pressure treated, instead of the
surface treated pines available in Colorado. The pink studs are kiln dried yellow pine.
Each was hand selected at the lumber yard over several months for straightness.
There are many dozens of bolts in this cabin, some up to one foot in length.

The cabin was intentionally located back in the trees away from the prime buiding
spot, between the cabin and the nearby high quality meadow, which has fantastic
mountain views. This is the nicest meadow on the property and is located near the
highest point on this ranch, at 7200'.

This would be a very good temporary dwelling, while you build a primary home.
Afterwhich, this would make either a good storage building or a guest cabin.
Designed to be expanded on the first floor to the north. Could easily be
doubled or tripled in size.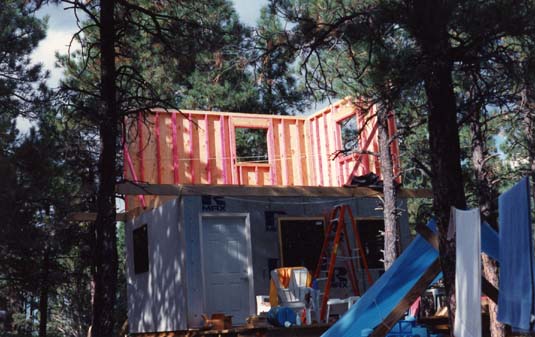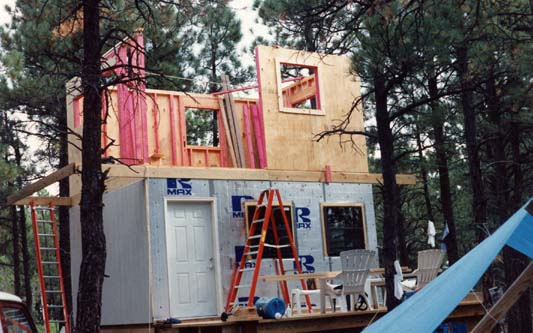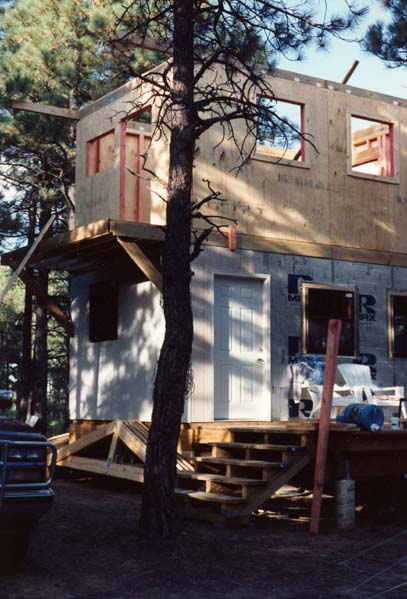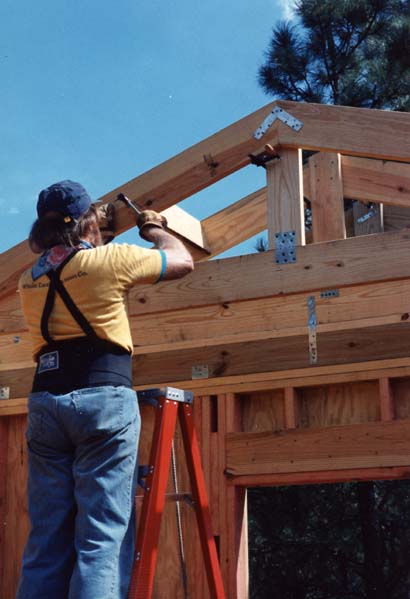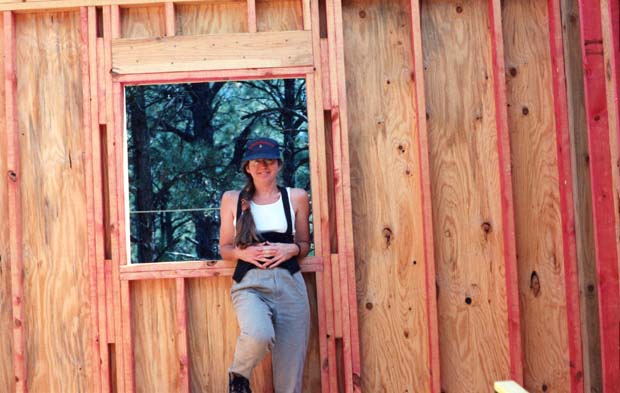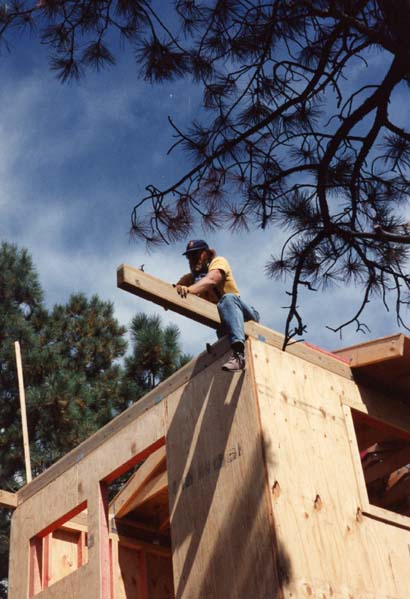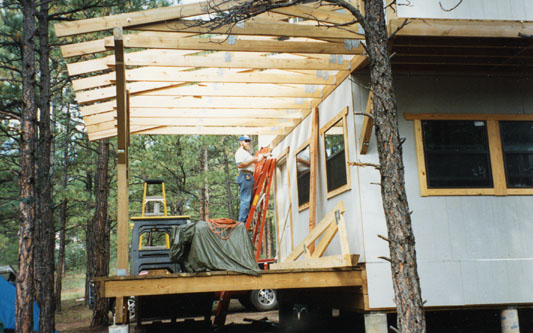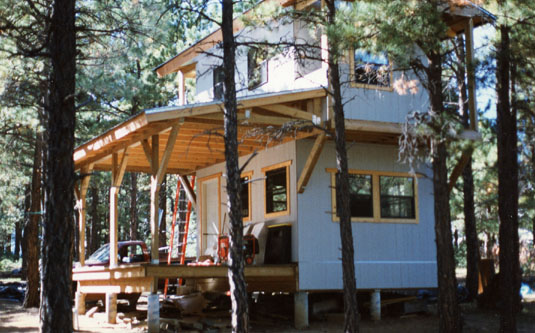 A cool shaded Treehouse Cabin in the woods, near a meadow with a great view of the mountains!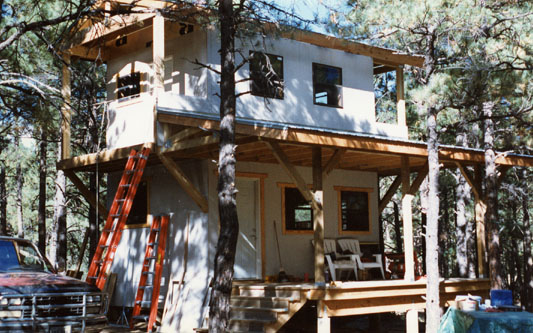 There are now nice high quality opening glass/screen doors on the outside of
both entrance metal doors. Both external doors have dead bolt locks.


---
---
All acreage is approximated on this advertisement. The legal descriptions are accurate.
<[[ © 2017 C.E.Creighton, No portion thereof may be used without permission. ]]>